Tax Reporting
Join Open Beta and master your tax return on cryptos

Data Import
Import data from exchanges and wallets
Use our data import to get all your Bitcoin, Ethereum, Ripple and other coins transactions  from Kraken, Poloniex, Binance, etc. Continous extension of the supported data sources. Generic import for all others.


Link Deposits With Withdrawals
Transfer the acquisition costs between the accounts
Make full use of the tax free 1 year holding by linking deposits with withdrawals and save taxes on cryptos
Quick Classification
Airdrops, ICOs, Hard Forks, OTC Trading, Lending, Staking, Mining and Masternodes
Taxation of Bitcoin Cash, Ethereum Classic and other Hard Forks?
You run a DASH Masternode and have participated in the Airdrop of Stellar Lumen or Byteball?
No problem at all: all these special cases will be considered according to tax law


Create Tax Reports
Our tax reporting framework is certified by KPMG
Generate all tax-relevant documents compliant with the legal requirements
Open Beta Special
instead of EUR 199,99
EUR

99,99
incl. 19% VAT
Data import from Kraken, Poloniex, Binance and Bitcoin.de
Generic CSV and XLS import for all other sources
Calculation of the tax base using the KPMG certified tax logic
Consideration of fees for tax purposes
Linking deposits to withdrawals between different accounts
Tax consideration of the Airdrops, ICOs, Hard Forks, OTC Trading, Lending and Staking
Creation of all tax-relevant documents according to German tax law
Sign up for news and updates
Institutional Solutions
Empower your customers with legislation- and standards-compliant automated tax reporting
Tax framework developed in cooperation with KPMG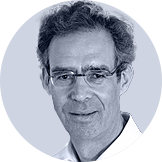 We are extremely satisfied with CryptoTax collaboration. The service for Swiss tax reports was of superb quality and just in time. We always felt that we were in good hands, since the dynamic CryptoTax team constantly offered a strong and reliable project management combined with tech and legal expertise in a young and fast moving business environment.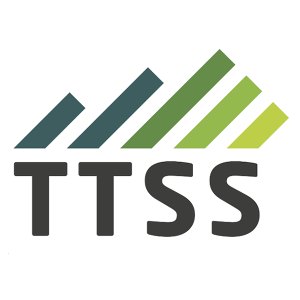 CryptoTax provided TTSS for its Crypto investments with a standardized Swiss Tax compliant report. The ability to put in order a high amount of raw transaction data by concentrate it to a clear understanding Tax reporting is unique and valuable. We further appreciate the profound and efficient collaboration with CryptoTax.
About Us
We are enthusiastic about decentralization and the new opportunities enabled by blockchain technology. We want to contribute to this development by offering premium tax reporting solutions for private and institutional investors.
2+ years professional experience at KPMG Financial Services Tax
International experience in the automated processing of tax reportings for banks and asset managers
Founded and co-founded several ventures in digital and blockchain space and operated the first Bitcoin ATM in Munich
5+ years professional experience at LinkedIn and 9+ years at Swiss Re
2+ years professional experience at KPMG Financial Services Tax
Experienced in quantitative analytics of market data for trading and portfolio management purposes
Worked on many award-winning products serving millions of customers in both
Europe and the US
Founder of several venture and angel-backed startups, and has been involved
in multi-million dollar funding rounds in the tech space
Several years of experience as Senior Software Engineer and Full Stack Developer
Over a decade of extensive experience in numerous areas of computing and IT as software engineer/architect including FinTech, hospitality industry, education, e-commerce
Worked in companies of different sizes, from successful startups to Fortune 500 companies, performing mission-critical responsibilities, developing and implementing high-tech IT solutions for variety of industries
Several years of experience in Online Marketing leading global brands
Experienced in the fields of taxation and real estate
Director at KPMG Financial Services Tax
20+ years experience in tax advisory for banks and financial services
Co-Founder of Etherisc – decentralized insurance platform
Expert in blockchain based business models and technology
Founder & CTO at SocialHub
Security and IT expert
Director and Head of Asset Management at 1st Capital Management Group
Quant driven Asset Manager and finance expert
Founder and Partner of Hupe | Gantenberg law firm, Munich, Germany
15 + years of experience in legal consultancy of start-ups, Seed and Venture Capital, Private Equity and Mergers and Acquisitions
Wir laden Euch herzlichst ein unsere neue Wiki-Seite zu erkunden, wo Ihr folgende Informationen findet: FAQ: Antworten auf häufig gestellte Fragen rund um...

Aufgrund der Komplexität bei der Erfüllung der finanzrechtlichen Aufzeichungspflichten beim Handel mit Cryptocurrencies und Einnahmen aus Staking, Mining und Airdrops,...