Partnership with CoinMarketCap continues to ensure highest data quality for Cryptotax solutions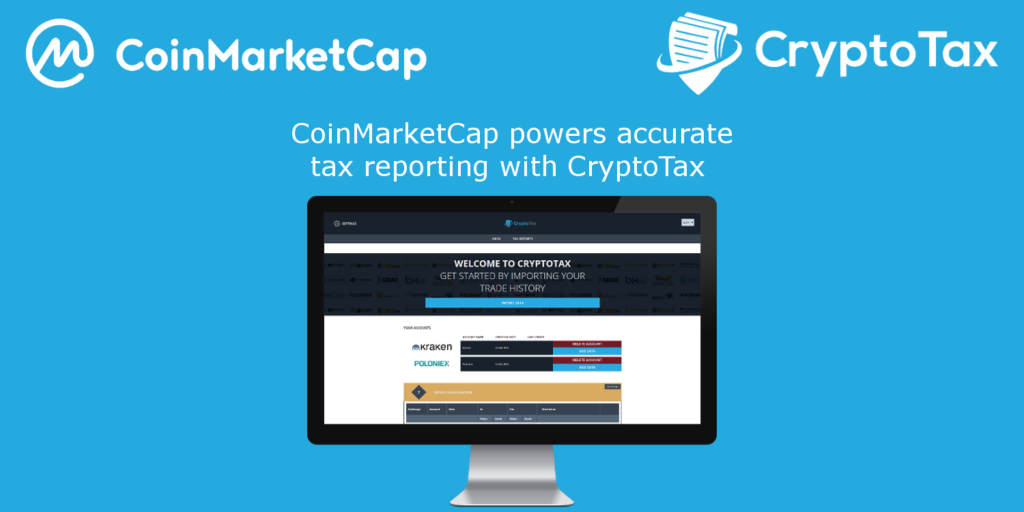 A reliable data base is indispensable for the accurate evaluation in tax and accounting fields. We recognized early that our exchange rates database, as an essential component of our solution suite, plays a decisive role. Especially in the environment of cryptocurrencies, the availability of qualitative data material and reputable data providers represents a difficult challenge for all data-driven services.
We are therefore very pleased to announce CoinMarketCap – the world's leading data supplier of crypto-market data – as a cooperation partner for our product portfolio. Their professional API service provides the historical as well as daily updated price data available in our web application cryptotax.io/plugin-update. This enables us to further ensure that, in addition to the tax framework certified by one of the Big 4 accounting firms, the quantitative recording of transaction data also corresponds to the highest possible market standard and that we can further differentiate ourselves from competitors.
Since it is our highest goal to provide our clients with legally and economically correct and certified reporting and tracking solutions, we are pleased to have CoinMarketCap, another market leader in its special field, on board as our partner.
"This is an important step towards helping crypto traders to become tax compliant,"
said Klaus Himmer, CEO & co-founder of Cryptotax,
"We continue to differentiate by providing high quality and reliable tax tracking and reporting services. The long-standing experience of market data leader CoinMarketCap helps us to foster the fundamental value of our services, and I am confident that this partnership is an essential driver for the establishment of crypto assets as an aspiring asset class."
We look forward to our cooperation!