If you have purchased coins from friends or via ShapeShift and the deposit represents the corresponding amount of these coins, then classify it as OTC purchase.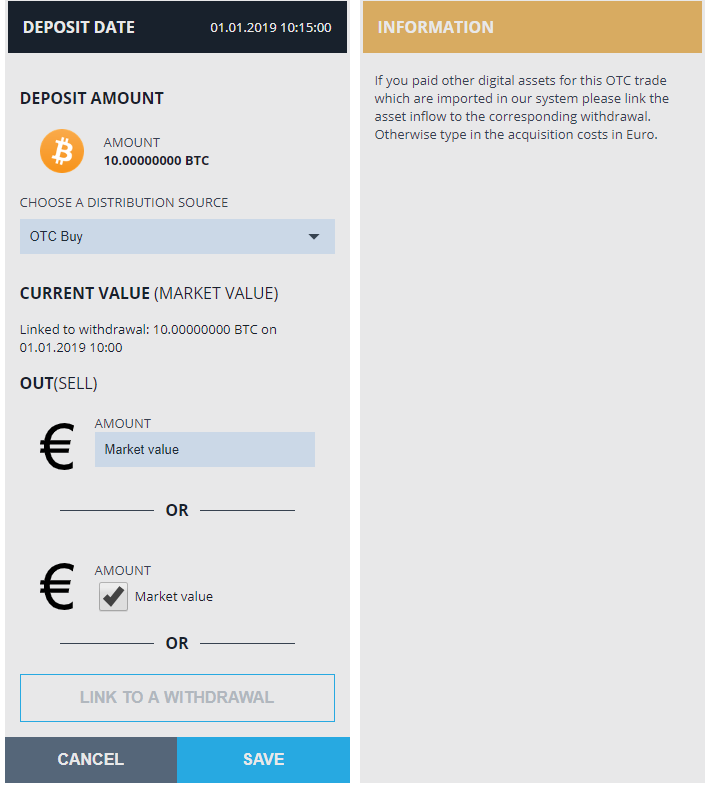 If you have given cash to your exchange partner or paid by bank transfer, you can simply enter the amount in the window provided. The certified Cryptotax software records this amount as acquisition cost.
If you have sent other coins to your exchange partner, you can select the respective withdrawal from the list of your withdrawals and link it to the deposit. The certified Cryptotax software treats the linked transactions as if they were a simple trade.