On some blockchains it is possible to generate coins by operating a masternode. If the payments are income from the operation of a masternode, classify it as a "masternode". The certified Cryptotax software shows these coins in the report as other income.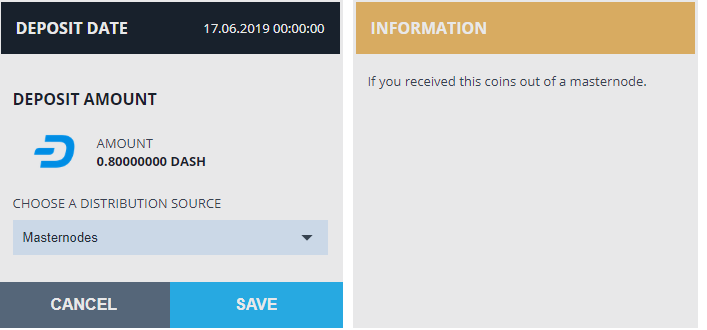 Note: If there are a lot of small payments, it can quickly become expensive to classify all payments individually. Using the manual data import, you can pre-classify the data in Excel and thus save time.
Note: This classification only covers masternodes revenues that have been gained within the framework of "private masternodes". Some Tax authorities distinguish between commercial and private masternodes. Private masternodes means first attempts without large investments, but the boundary to commercialism is quickly crossed. Since often no clear guidelines are published, we strongly advise you to get tax advisory. An individual consultation by a specialized tax consultant or lawyer is available on request by e-mail to [email protected] or via the Premium Service in the Cryptotax web application.