If you suffer losses or have to pay fees during margin trading, these payments are classified as withdrawals.
In order to take this into account for tax purposes, you must classify the payout as a margin trade loss or fee on exchanges that are not linked by direct import. The margin trading loss, or fees you paid during margin trading can be taken into account for tax purposes.
To do so, you must click on the "Edit" button in the "Data" tab of the withdrawals.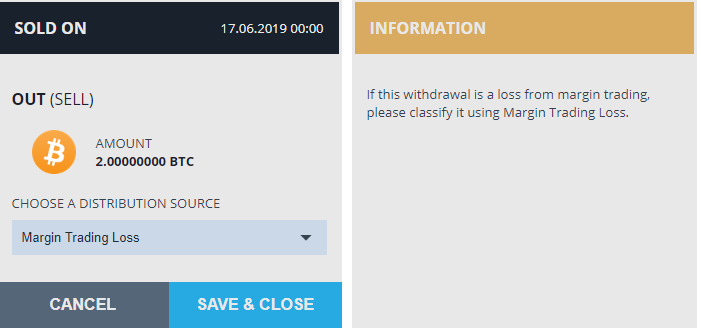 This will open a processing window in which you can classify the payout.
Select "Margin Trading Loss" or "Margin Trading Fee" from the drop-down menu.
In addition to the withdrawal classification, data entry can also be added via direct import via API and CSV / XLS import. We are working an automatic recognition of margin trades on exchanges we have listed.
You can also add losses or fees from margin trades via generic import.
This is possible via the user interface as well as via the generic import via CSV / XLS.