The user accounts you have on exchanges and trading places as well as your blockchain wallets represent accounts in the web application.
Create new account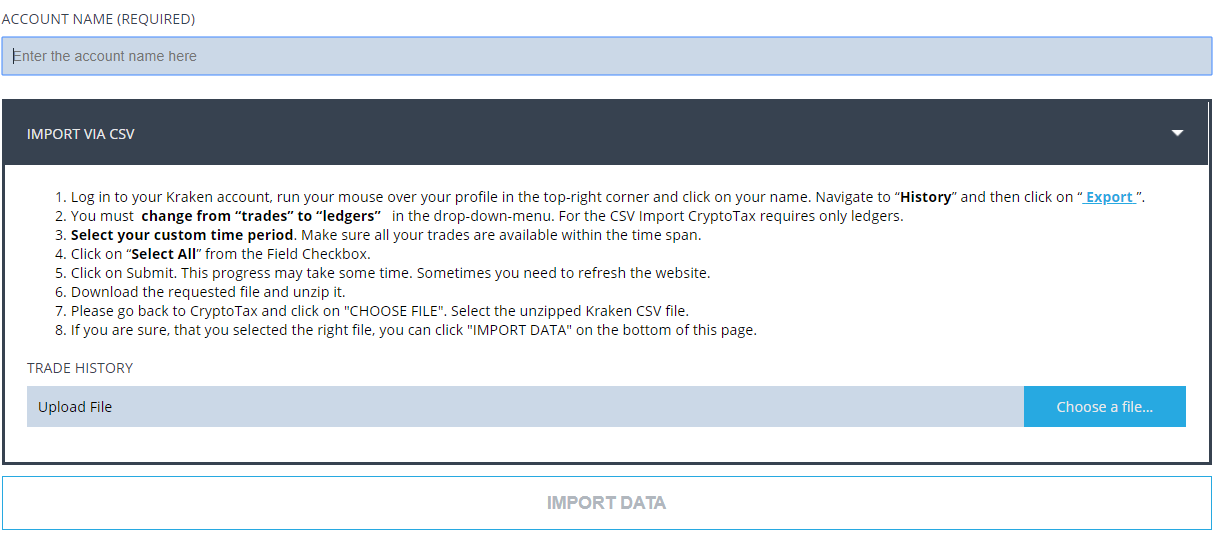 Accounts are treated separately for tax purposes, e.g. a separate consumption sequence is calculated for each account. Accounts are to be distinguished from exchanges, so a user can also maintain several accounts on a exchange in the form of user accounts. In the context of blockchain wallets, each wallet represents its own account. The public key can be entered here as the account name in order to keep a better overview of the various import sources.
Data import
Cryptotax offers you several ways to import trading data for your accounts.
For the direct import of exchanges and wallets you can learn more here.
Here you can learn more about the manual import across exchanges and wallets.