With a click on the button "Linking account transfers" in the tab Data you get to an overview, which shows you suitable linkings.
To give you an overview of deposits and withdrawals, the respective linkings are displayed paired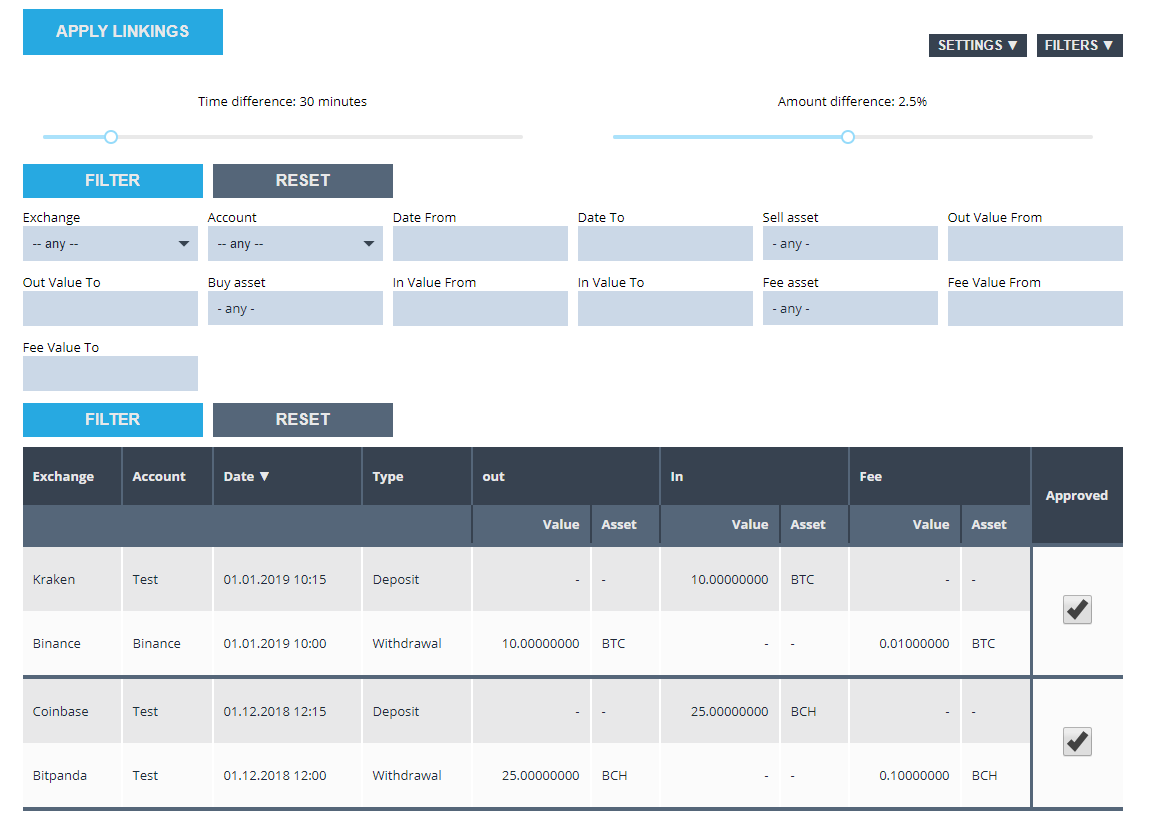 In addition, it is possible to filter the data and adjust the criteria for automatic linking under "Settings".
It is also possible to limit the time difference between transactions. You can also determine the quantity difference between the transactions. Quantitative differences between deposits and withdrawals can result from transaction fees. For this reason, some crypto currencies do not show the amount that was actually sent.
Please check all linkings carefully. If individual linkings are not correct, please remove the tick in the right column.
When all linkings have been checked you can click on the button "Apply linkings" in the top left corner. Your selection can then be checked and adjusted at any time in the deposit classification.